Biofeedback is creating an awareness of how your thoughts, emotions, and breathing can impact your body's physiology and learning how to maximize your body and mind's potential through directed feedback. An easy way to think about this is imagining a time when you have felt anxious or stressed. Like most people, you may have held your breath or tightened muscles in your face or shoulders. By holding your breath, and then subsequently taking in a deep breath, you adversely throw off your body's physiology and further exacerbate a stress response. While stress is often inevitable, the point of Biofeedback is learning how to modulate your response to stress so that you don't get "hooked" or caught up in the vicious cycle. Essentially, Biofeedback teaches you how to improve self-regulation skills, resiliency, and to enter into a state of balance quicker and easier.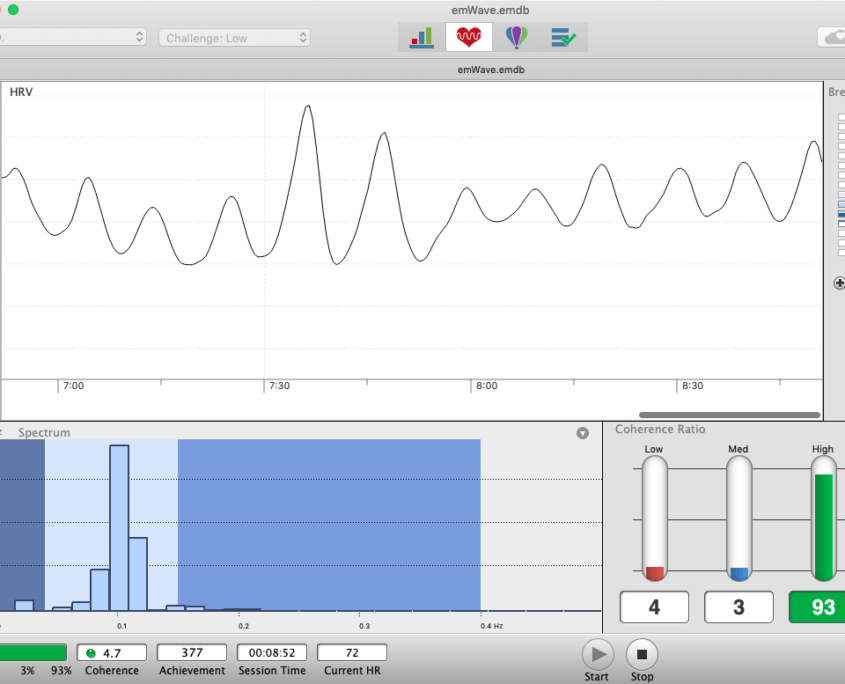 Reviews
"I've been going to Cameron Wellness for about five years now. It's difficult to find a doctor that I trust with my health and I certainly recommend Dr. Cameron."
- C.R. /
Google /
Jul 08, 2021
"Best Spa and Wellness Center!"
- S.K. /
Google /
Jul 30, 2021
"I love spending time with Dr. Cameron because he loves taking the time to talk to me and answer all of my questions, of which I always have plenty! I refer people to him constantly. He is a wealth of knowledge about the inner workings of the human body. I also love the far more natural approach and understanding of natural medicine that he possesses. Thank you for your excellent service and commitment to better health for me and your other patients."
- J.S. /
Google /
Apr 06, 2021
"Hands down the best holistic clinic in SLC! I have been seeing practitioners at this clinic for years and couldn't be happier. The staff are caring, friendly and very knowledgeable. They will give you the knowledge and tools to build and support a healthy immune system. Where typical western medicine has failed, Dr. Cameron's clinic has provided solutions that actually work without compromising my immune system. I highly recommend this cutting edge clinic!"
- H.A. /
Facebook /
Dec 17, 2020
"I love Dr. Cameron! He is the best/ most caring dr. I have ever been to! He actually wants me to feel better! His staff is very helpful and kind as well!"
- P.K. /
Google /
Sep 15, 2022
Previous
Next